Welcome to vacanciesinukraine.com – one of the most trusted platforms in Ukraine for networking with employers who are offering jobs, while you're searching.
Vacancies in Ukraine is the fastest growing job portal in Ukraine among the most talented individuals – is a one-stop solution provider for career opportunities.
We are the best NICHE job site in Ukraine in terms of the LANGUAGE used. We are different from other job boards in Ukraine as more than 90% of the job ads at our site are posted in the ENGLISH language.
This is where your job ads will be seen by the EXACT candidate you have been looking for!
Search, find and apply for the latest UN (United Nations) jobs, EU (European Union) jobs, NGO – NPO (Nonprofit) jobs, Embassy & Consulate jobs, think tank jobs, academic (university) job vacancies and other prestigious jobs at renowned Ukrainian & international firms and organisations.
Jobs are posted in ANY language– mostly in the ENGLISH language.
You can also post your TENDER/PROCUREMENT notices, if you would like to get high-quality responses.
On top of that, You are welcome to post RESUMES, grants/fund and other announcements for FREE.
You can also promote your company, product or service with banner advertising. Please contact us at

[email protected]

for pricing.
We ALSO provide other HR services and support from recruitment, on-boarding, payroll, benefits, legislation and compliance, performance and talent management, policies, employment standards, leadership assessment and development and employee engagement. You are welcome to contact us at [email protected].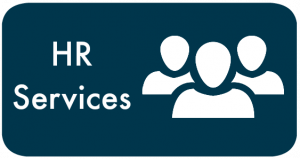 ---
Про нас
ХТО МИ?
Вітаємо Вас на сайті
vacanciesinukraine.com
– найновішій платформі в Україні, завдяки якій роботодавці зустрінуть своїх найкращих співробітників.
Шукайте, знаходьте та надсилайте свої резюме на найсвіжіші вакансії від ООН (Організіції Об'єднаних Націй), ЄС (Європейського Союзу), НДО та НКО (Недержавних та Некомерційних організацій), Посольств та Консульств, аналітичних центрів, університетів та інших престижніх українських і міжнародних компаній і організацій.
Ласкаво просимо закордонні компанії та організації, які шукають україно-/російськомовних співробітників, опублікувати свої оголошення.
Публікація оголошень здійснюється БУДЬ-ЯКОЮ мовою, але, переважно, англійською.
Також можлива публікація тендерних оголошень.
——————————————————————————————–
О нас
Добро пожаловать на
vacanciesinukraine.com
– новую и уникальную
в Украине платформу для нетворкинга с работодателями. Именно здесь Вы найдете объявления об интересной и высокооплачиваемой работе Вашей мечты.
Ищите, находите и подавайте свои резюме на самые новые и востребованные вакансии ООН (Организации Объединенных Наций), ЕС (Евросоюза), НГО и НКО (Негосударственных и Некоммерческих организаций), становитесь сотрудниками посольств и консульств, аналитических центров и
университетов, развивайте свою карьеру в престижных украинских и международных компаниях.
Будем рады также разместить объявления о работе от компаний и организаций, расположенных за пределами Украины, которые нуждаются в сотрудниках, владеющих Русским и/или Украинским языками.
Размещение объявлений возможно на ЛЮБОМ языке, но, преимущественно, на Английском.
Также возможно размещение тендерных предложений.