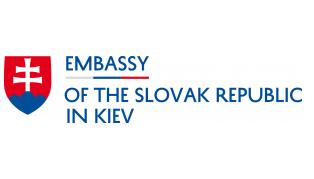 Embassy of Slovak Republic in Kiev: Inviting Proposals for Small Grants 2021
Background
This aid modality of the Slovak Official Development Assistance is funded from SlovakAid and is aimed directly at small-scale projects which represent a more flexible, operative and effective financial support for developing countries.
Scope
The proposals must be in accordance with the Strategy of the Slovak Republic for Development Cooperation for 2019– 2023. Project proposals which are not in line with the focus of this call for proposals will not be accepted. The following sectoral priorities were selected for Ukraine in 2021:
Good governance and civil society building (SDG 16, 11) – public sector reform, public finance management, support for the rule of law and civil society participation in democratic processes, local government capacity building and active citizen participation in community development, security sector reform, activities of civilian experts in international crisis management, conflict prevention and support for reconciliation activities;
Infrastructure and sustainable use of natural resources (SDG 6,11,7,15) – water management, integrated management of water and other natural resources, revitalization and protection of endangered water resources, drinking water supply, wastewater treatment, waste management, raising environmental awareness, energy security and the use of alternative energy sources, sustainable development of settlements, increasing resilience to natural disasters, including climate change, soil protection, reducing soil degradation and drying, halting the loss of biodiversity, protecting ecosystems, restoring degraded ecosystems;
Support for the creation of a market environment (SDG 8, 9) – support for micro, small and medium-sized enterprises, the introduction of innovations, job creation.
Submission
The deadline for submission of project proposals is June 30th, 2021. The Slovak Embassy in Kyiv will accept only project proposals prepared in English language and sent both electronically at emb.kiev@mzv.sk and in hard copy to the Embassy of the Slovak Republic to Ukraine at Yaroslaviv Val 34, 019 01 Kyiv.
Please indicate in your email where (vacanciesinukraine.com) you saw this grant notice.
Hard-copy applications (completed, signed and stamped) with relevant accompanying documentation (registration documents of the applicant organization and CVs of the key representatives responsible for project implementation in English) should be sent to the Slovak Embassy no later than June 30th, 2021 on given deadline date. Applications received after this date will not be accepted.
Deadline: June 30, 2021